Jewels are contradiction.
Rigid form and fluid shape.
Precious stone and priceless story.
Personal choice and public statement.
Queenie Singh
handcrafts this contradiction.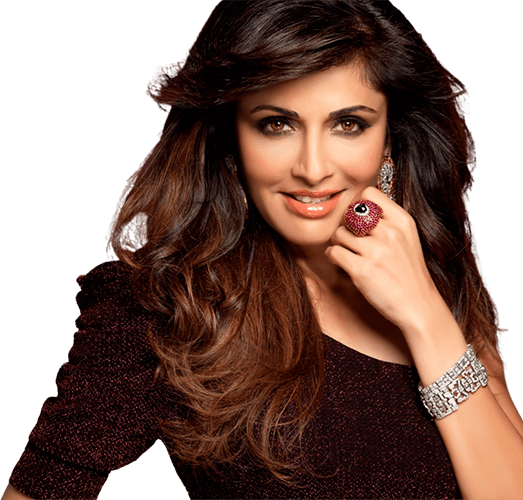 Her eponymous line, 'Jewels By Queenie' is characterised by intricate craft, spectacular design and undeniable glamour. 
In her own words, 'Every piece I make is a style statement.'
A former Miss India, a Mathematics graduate, an international style icon and of course, a critically acclaimed jewellery designer, Queenie's work has adorned the likes of Hilary Clinton, the Queen of Morocco, Paris Hilton, Naomi Campbell as well as Bollywood starts such as Kangana Ranaut, Katrina Kaif and Shilpa Shetty.Her exhibitions have taken her to London, New York, Los Angeles, South of France, Saudi Arabia, Dubai, Kuwait and Hong Kong amongst other places.
Queenie Singh's jewellery embodies her own sensibilities and values. One of glamour, quality and an unquantifiable element of uniqueness.
Wherever in the world you might be, a Jewels By Queenie piece is as eminently recognizable as Queenie herself.